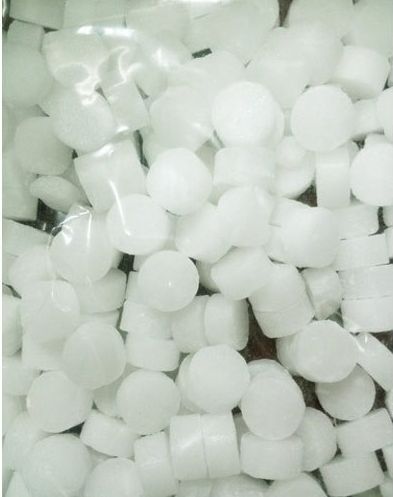 A terpene, camphor is in huge demand by the industries involved in the making of lotions, ointments and creams. Camphor oil is derived from the camphor tree wood and its processing is done through steam distillation. Om Sai camphor tablets are defined by a rich taste and a strong aroma both of which can be absorbed by the skin easily. They can be largely used to reduce itching, irritation and pain. You can also use camphor to relieve all kinds of inflammatory conditions and congestion in the chest.
Camphor and Why Do We Need it?
Camphor has a vast array of topical uses, thanks to its anti-inflammatory, antifungal and antibacterial properties. You can use camphor to treat respiratory conditions, skin conditions and reduce pain.
Camphor Benefits for Your Skin:-
Lotions and creams infused with camphor can relieve itchiness and skin irritation. Moreover, camphor formulated creams and lotions can also improve your overall skin appearance. Camphor is known for antifungal and antibacterial properties, no wonder it is known to heal all types of infections. Camphor is also effective in wrinkles induced by ultraviolet light and wounds. It might be because of camphor's ability to produce collagen and increase elasticity.
Camphor Can Reduce Your Pain:-
Applying camphor to your skin can reduce pain and relief inflammation. All kinds of spray that comprise eucalyptus, clove, essential oils, menthol and camphor can give you relief from all kinds of pain. Right after applying camphor, you might feel either cooling, warming or even a tingling sensation.
Camphor Heals Burn Injuries:-
Camphor infused creams and balms can heal all kinds of wounds related to burns. Ointment with camphor in it can reduce the inflammation due to burning. Apply ointments containing camphor at least once on the affected area to get results.
Camphor Is Beneficial for Arthritis:-
Camphor products might show their effectiveness in reducing all the symptoms associated with arthritis-like swelling, inflammation and pain. The cool or warm sensation that you get right after applying the camphor to your skin can keep your mind distracted for a while. Camphor is also known to be loaded with anti-inflammatory properties that treat arthritis.
Camphor Relieves You from Coughing and Congestion:-
Camphor oil works both as a cough suppressant and a decongestant. According to studies, vapour rubs with camphor in it can relieve sleep difficulties, upper respiratory tract conditions, congestion and more.
Camphor Works as an Antispasmodic:-
Products made from camphor is also used to rub muscles and can help bring relief to stiffness, spasms, muscle cramps and more. As per studies, camphor is loaded with relaxant and antispasmodic properties.
Some Other Uses of Camphor:-
Camphor has various other uses; camphor oil for instance is largely used for the treatment of:
• Heart disease symptoms
• Haemorrhoids
• Cold sores
• Earaches
• Warts
• Acne
• Hair loss
• Flatulence
• Anxiety
• Depression
• Low libido
Camphor can help you in various ways. When using Om Sai camphor tablets make sure to follow the manufacturer's label and instructions to stay safe. As for queries and concerns related to camphor, you can always seek advice and suggestion from your health care provider.